'Helloween Jack' completed.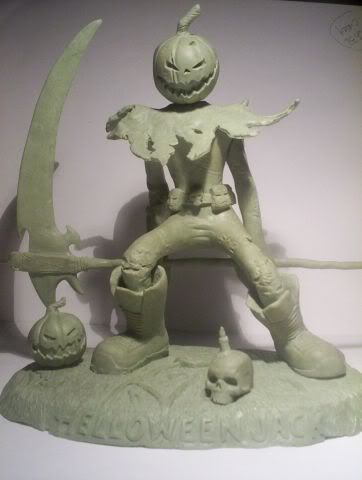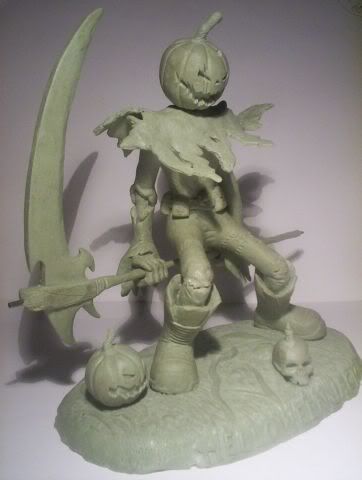 Halloween´s Grim Reaper is finally completed. Hopefully this
sculpt will become a kit, still pending authorization by the character´s creator. If I get the ok, then this statue will be produced in a very limited run. My plan is to start molding Jack this month and have him ready by March, I just hope I can find some time to mold, cast and paint him, as I´m working on another sculpts.
Thanks for your time. Hope you like it.
-Andre
P.S. You know what? at the begining I wasn´t too confident about this project, because I wasn´t sure how it would turn out, but right now at the end I really dig this mofo. I think it´s a really cool Halloween piece.